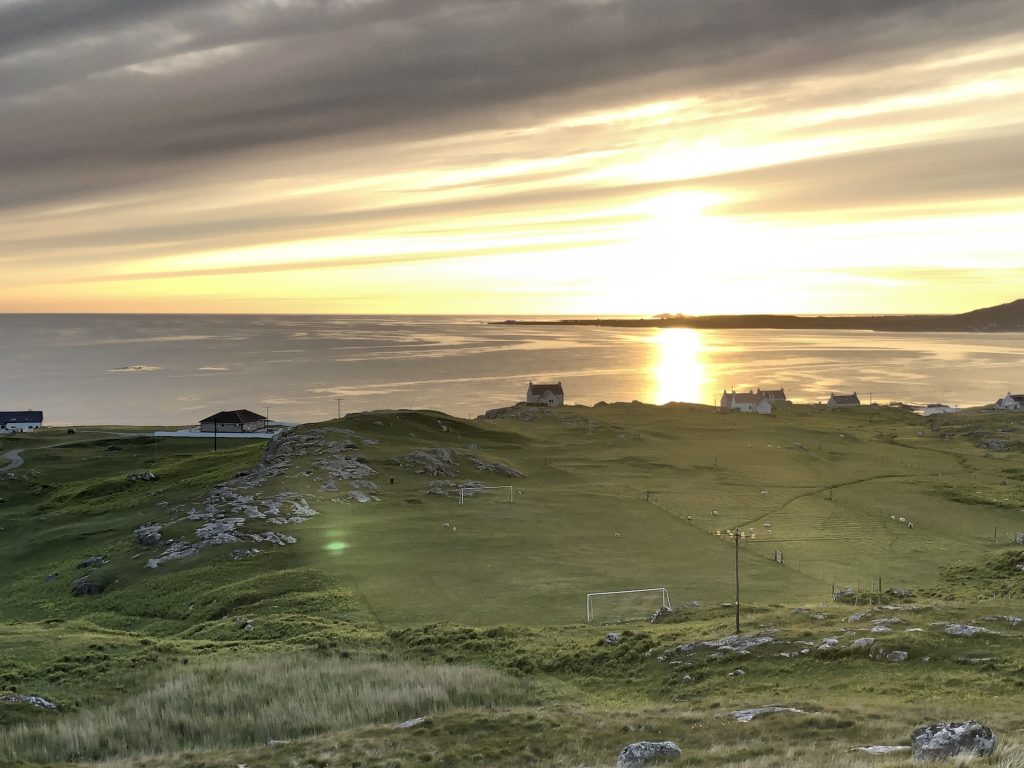 Climb the gentle hills, Ben Scrien (609 ft) and Ben Stack (403 ft), and take in the unsurpassed views. The Eriskay football pitch is one of seven of the world's most unique places to play football, as recognised by FIFA. Visit Eriskay's most famous beach, Prince Charlie's Bay where it is said Prince Charlie first made landfall in Scotland. Netty's tree was also Scottish tree of the year 2018.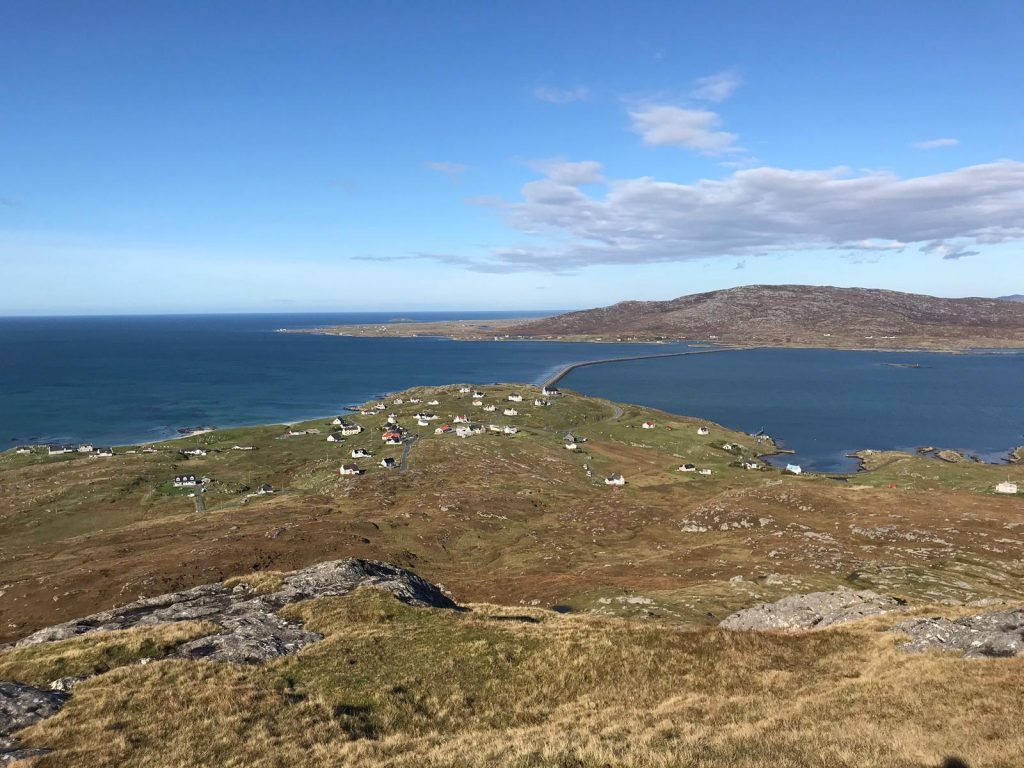 Visit the local pub, Am Politician, named after the famous ship immortalised in Compton MacKenzie's "Whisky Galore." Why not play a round of golf at Askernish Golf Course, South Uist designed by the famous Tom Morris. Arrange fishing/wildlife trips with local guides and for the ultra adventurous, trips to the Island of St Kilda can be arranged. 
The Uist's are a large collection of islands linked by causeways. Great for bird watchers and fishing, they are a 5 minute drive from Eriskay. Beinn Mhor and Hecla make for a longer hill walk, although many are rewarded by the sightings of Eagles from the summit. The Askernish Golf course, designed by Tom Morris is also within a 20 minute drive.
1745: Bonnie Prince Charlie first touches Scottish soil on Eriskay's shore's
1838: Refugees from Highland Clearances increase Eriskay's population
1903: St Michael's Church built
1935: Eriskay's first road built
1941: SS Politician strikes rocks, spilling its cargo of whisky
2001: Eriskay Causeway to South Uist opened
2003: Vehicle and passenger ferry service to Barra commences
2006: Community buy-out completed
2009: Major improvements to Acarsaid Mhòr harbour